Profile
Lasha's Den of Love
so many men, so little time
This journal should be viewed with discretion.
Free Account
Created on 2009-04-30 19:38:11 (#137345), last updated 2012-04-19 (270 weeks ago)
16 comments received, 62 comments posted
19 Journal Entries, 41 Tags, 0 Memories, 6 Icons

About

Mini Bio
Not much to say about me. I am m_lasha over on Livejournal and have been in various fandoms for nearly 18 years. I read, (sometimes) write and love slash in multiple fandoms. My current obsessions are: John/Matt in
Live Free and Die Hard
, Chris/Zach (Trek RPS), Steve/Danny (Hawaii Five 0), Kirk/Spock, and Zach/Shaun from the movie,
Shelter
.
Layout design by

revolutions
and banner by AndieShep on LJ.
I manage the following community:

stevedannoslash

kyle_fish

diehard_slash

kirk_spock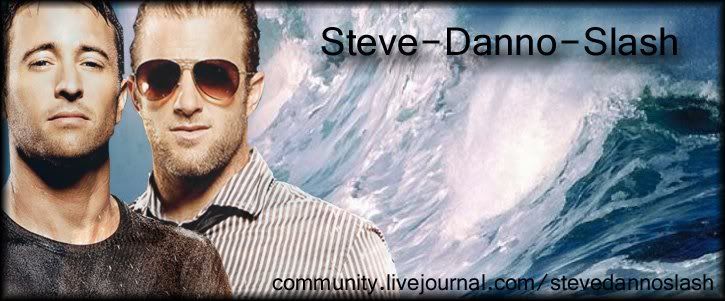 Connect
ac/dc
,
biographies
,
bowling
, chris/zachary,
fandom
,
harry potter
,
hawaii five-o
,
j2
,
jared/jensen
,
john/matt
,
john/rodney
,
kirk/spock
,
kish
,
kyle/fish
,
live free and die hard
,
one life to live
,
rps
,
slash
,
star trek
,
stargate atlantis
,
starsky and hutch
,
steve/danno
,
steve/danny
,
supernatural
,
the cult
,
writing

People
[View Entries]

Communities
[View entries]

Member Of (14):
clex_fans
,
diehard_slash
,
gibbsdinozzo
,
hawaii_5_0_fic
,
j2au
,
kirk_spock
,
kyle_fish
,
luke_noah
,
mckay_sheppard
,
ncc_1701
,
pinto_fic
,
singularity
,
stevedannoslash
,
yuletide

Subscriptions (26):
bradleycolin
,
clex_fans
,
diehard_slash
,
dw_news
,
gibbsdinozzo
,
h50_bigbang
,
hannibalkink
,
hawaii_5_0_fic
,
j2au
,
kirk_spock
,
kyle_fish
,
luke_noah
,
mccoy_chekov
,
mckay_sheppard
,
mpreg
,
ncc_1701
,
pineapple_infested
,
pinto_fic
,
pintodaily
,
sga_noticeboard
,
singularity
,
spnstoryfinders
,
stevedannoslash
,
supernatural
,
trek_exchange
,
yuletide

Administrator Of (4):

Feeds
[View Entries]

Subscriptions (0)

Linking
To link to this user, copy this code:
On Dreamwidth:
Elsewhere: